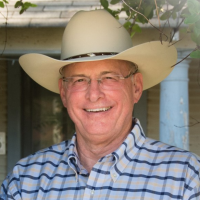 Patrick Parker
Thrillers, Suspense, Action & Adventure
Patrick Parker received his bachelor's degree in management and his master's degree in international relations. He joined the US Army and spent five years in Italy. After retiring from the military, Parker spent an additional fifteen years in the defense industry. Now retired again, Parker enjoys writing, scuba diving, sailing, and going to the beach. He lives in Texas.

Parker is the author of Six Minutes Early, War Merchant, and Treasures of the Fourth Reich. All are available through Amazon.com.
Video
War Merchant Trailer
What a sense of security in an old book which time has criticized for us.
James Russell Lowell